It is not easy to reconstruct the history of this festival which has fascinated all those who love Antarctica for about 15 years.
The Festival is started in McMurdo in 2006 thanks to a brilliant intuition of Anthony Powell.
In these years it has been organized by the following people: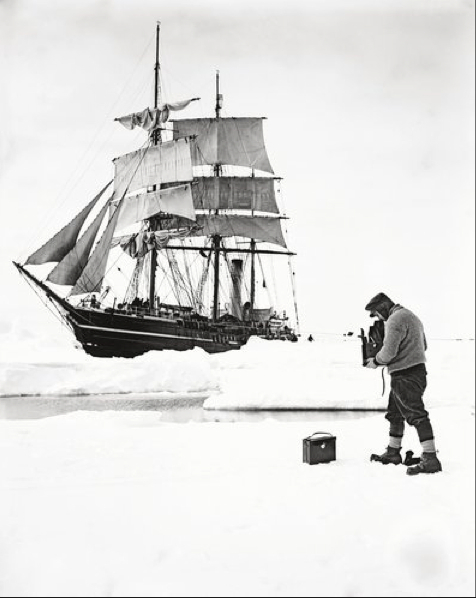 Now we are collecting information on everything that has happened in recent years (organizers, categories, winners, films produced, etc.) with the aim of not dispersing this heritage that we believe is precious.
This newly created website will soon be enriched with this information.
We are pleased to share the words of Anthony Powell, the one who invented this festival!
I ran the winter film festivals at McMurdo & Scott Base in 2006 and 2007 when we started doing the 48hr films locally at the two bases.
In 2008 I had the idea of trying to get as many of the other bases involved as I could. I had no idea how people would respond, but I figured if they were anything like us they would love the chance to be creative and do something new in the coldest part of the winter in the coldest place on the planet. I waited until after the usual mid-winter greetings had been sent out so I would have an up to date email list, then sent out an email to all the stations to invite them to participate.
Not all stations had good enough internet (many still don't), and there were a very limited number of digital video cameras or people with computers capable of editing the footage at the time. But that year we still managed to get entries from 8 bases. McMurdo Station (US), Scott Base (New Zealand), Casey (Australia), Halley (UK), Mawson (Australia), Neumayer (Germany), Rothera (UK), and SANAE (South Africa). I was really impressed by the quality and creativity of the films, so in 2009 we did it again with even more bases taking part.
After doing 7 winters back to back at Scott Base and McMurdo Station I took some time off, so in 2010 I handed it over for others to run. I am really pleased to see it still going.
Right from the start it was great to see how people from so many different nations and cultures around the world had so much in common. The little details of life in Antarctica that were the same for everyone.
We may have different languages, but we all speak Antarctica.
Anthony Powell